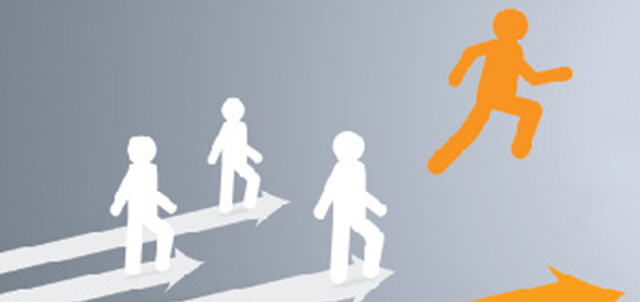 Introduction
Humalinks-W12 Programs help optimization of ROI on investments in Human Capital. Our comprehensive portfolio of skills and career accelerators are designed to meet all your training needs - individual, departmental and organizational. They provide managers and organizations with a much larger value proposition than any other similar intervention. Humanlinks has been a pioneer in delivering technology solutions in training since 2000, not only in India but also in SE Asia and the US.
At a very high level, by applying the lessons of W-12 program, junior and mid level managers will be better equipped to handle the unpredictability and ever-shifting dynamics of leading in the middle zone. They will:
-Bridge the gap between senior management and the front line
-Collaborate across the organization
-Manage complexity
-Leverage the experience gained from multiple life roles
-Build resiliency for themselves and others
What Makes W-12 unique?
W 12 provides a highly personal experience that is tailored to help each participant get the most out of sessions by providing a highly interactive online e-learning programs. W-12 offers a proven blend of special features:
-Rich research-based content
-Personalized assessment and feedback
-Dynamic experiential exercises
The above programs will have 3 components each, as given below:
Pre-assessment of participants- At the beginning of the program all participants will be required to take the pre-assessment test to estimate their current level of competencies
Content sharing- Participants will be provided structured and contemporary content related to the above competencies. The content will be available over the internet for a period of 30 days and can be accessed through login/ passwords by participants. The content will be a mix of text, animation, video and audio as required to make the experience enriching.
Post-training Assessment & Certification of participants- At the end of the scheduled period, the candidate will be required to go through a post-assessment test to assess his/her understanding of the content and the overall improvement in the depth these particular competencies. Humanlinks will certify participants who score above certain defined criteria related to the assessment.